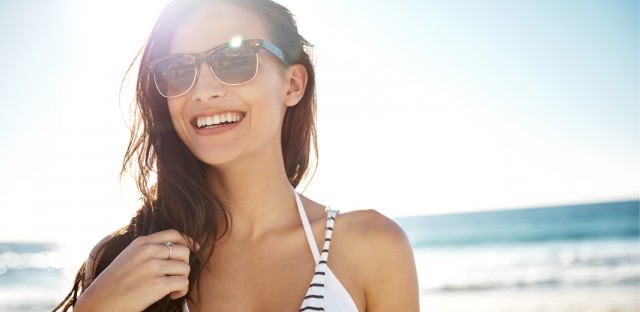 28 October, 2020
The EyeQ 6 / 6 Service
On a constant basis at EyeQ Optometrists Kiama we have patients coming into the practice, indicating that their glasses are not sitting straight on their face, a screw has come loose, a lens is falling out and many other complaints.
When asked about their last service, customers seem to be surprised that there should be such a thing as a service on glasses.
At EyeQ we encourage every patient who leaves the premises with a new pair of custom made glasses to come back for a regular clean through our ultrasonic cleaner, and adjustments every so often to give frame and lenses the best chance to last and feel comfortable.
Like a car has a service every so often, glasses need the same treatment; and if the glasses are from any EyeQ Optometrist in Australia the basic service at any other EyeQ store is for free. We call it " service with a smile".
Quite often customers mention that they have not done anything with their glasses that could have caused breakage, loosening of screws or lenses popping out.
The simple fact is that glasses are on and off all day. They get put into handbags or pockets without a protecting case (right next to the heavy metal key ring and the bulky wallet) or put on top of the head (often sunglasses), just to mention a few cruelties.
A regular service every six month or when needed through a professional Optical Dispenser of the EyeQ team is an insurance to make sure that lenses will be tight in the frame, the glasses sit firm and comfortable and manufacturer faults will be detected before the warranty (of usually 1-2 years for frame and lenses) runs out.
We encourage all of our valued customers to take advantage of this free service we offer on minor frame adjustments, tightening of screws or just a cleaning process to make the glasses sparkling clean.
So please do not hesitate and see your EyeQ team for a service on your glasses. We are happy to help.
Anja Oakford is your expert Optical Dispenser and is part of our EyeQ Optometrists Kiama team