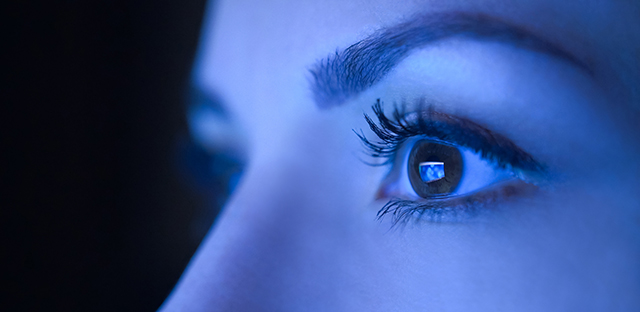 05 December, 2017
Digital Eye Strain
In the past 10 years, we have experienced IT transformations that have considerably changed our lives. The way we send and receive information thanks to the mobile technology advance, and the transition from incandescent light bulbs to more energy efficient LED bulbs, have contributed to alterations to our visual behaviour.
What do these 2 events have in common?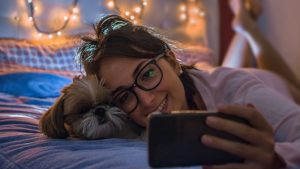 In a recently conducted survey by VSP Vision Care (USA), 65% of eye care providers reported seeing an increase in patient complaints about eye strain, and 77% believe the symptoms are intensified by blue light exposure.
In addition to altering our vision, the exposure to blue light has heavily impacted our sleeping patterns. The frequency we use our electronic devices during night time has taken our exposure to blue light to levels never experienced before.
Inadequate sleep is highly prevalent in Australia with an estimated 39.8% of Australian adults experiencing some form of inadequate sleep. Adverse health problems associated with poor sleep include greater risk of obesity, diabetes, heart disease and stroke.³
Thanks to advances in technology, we now can take advantage of Anti-Reflective (AR) coatings such as TechShield Blue that have been developed to reduce the exposure to blue light and its impacts on our daily lives and health.
TechShield Blue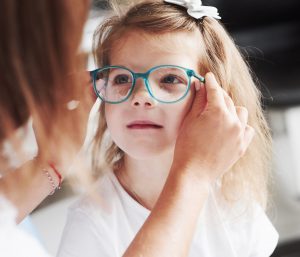 In addition to reducing exposure, TechShield Blue has been designed to enhance personal appearance, improve daily visual comfort, extend lens life and optimise visual performance. With a near-clear appearance when not in presence of blue light, TechShield Blue eliminates harsh reflection from the lens surface.
The benefits do not stop there, TechShield Blue is known for reducing glare, minimising front and back surface reflectance to block nasty UV rays, repelling oil and water and to resist scratches, smudges and fogging, giving patients confidence and ultimate visual performance.
If you have been experiencing Digital Eye Strain symptoms, book an appointment with your local EyeQ Optometrist and ask them about TechShield Blue.
References