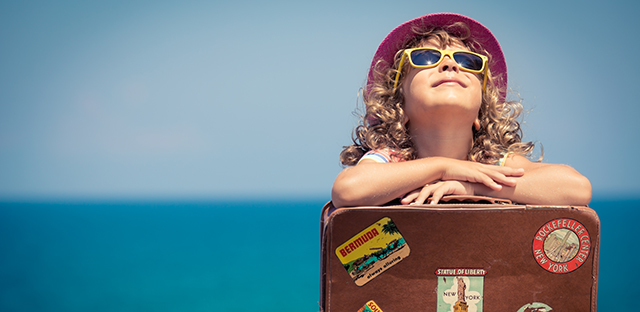 12 December, 2017
Summer Holidays Essentials
No doubt Australians love their summer holidays. With the warmer days now upon us, we've decided to put together a handy list of summer holidays "must haves" to make sure you don't leave anything behind when packing for your next summer adventure.
Our list comprises essential items to help you stay protected, and to look and feel fabulous this summer.
#1 Sunscreen:
It doesn't matter where you're heading to, sunscreen is a non-negotiable item and should be the first item on your list. Apply it 20 minutes before going outdoors and re-apply again every 2 hours. Don't forget to re-apply after swimming and/or after excessive sweating. Always remember to have one sunscreen for the body and another one specifically for your face.
#2 Sunglasses:
A good quality pair of sunglasses, preferably with high quality polarised, scratch resistant and UV blocking lenses.
If you opt for prescription sunglasses, remember that there is a limitation on the selection of frames you can choose from. So, if you wish to look fabulous in your favourite pair of "out-there" shades, you can instead opt to wear contact lenses behind these non-prescription sunnies.
#3 Contact Lenses:
You've worked hard all year round and been day dreaming about your holidays while sitting in the office. You cannot wait for the day to come so you can put your bare feet on white soft sand. You deserve it, you've worked hard for it.
The last thing you want is to look at those holiday memories and see yourself wearing your spectacles covered in sand and finger marks. Or maybe your wish is to hit town for a nice dinner? Perhaps you just want to be able to look different from your everyday look without compromising your vision.
Whatever the reason may be, you should ensure to pack your contact lenses.
Although contact lenses are a great option, swimming in a public pool or fresh water lake with your contacts can be an issue due to the potential risks of infection from contaminated water. Those situations are better suited to air tight goggles. If you are only going for a few quick dips we do recommend "Dailies" as the best option. With "Dailies" you can have a fresh new pair of contacts every day and reduce the risk of them drying up or serious eye infections.
#4 Hat:
They aren't just a great accessory. According to Cancer Council Australia, the combination of high quality sunglasses and a broad-brimmed hat can reduce UV radiation exposure to the eyes by up to 98%.
#5 Aloe Vera Gel and Insect Repellent:
Aloe Vera gel is a great option for soothing relief of sunburn, heat rash and reduce the itchiness and swelling from insect bites.
Needless to say, during summer there's a higher incidence of mosquitoes and other bities, which can leave many of us itchy, swollen and red, so investing in a good quality insect repellent should also be part of your essential's list.
Now that you've organised the essentials it's time to turn off the computer, zip up your bags, unwind and enjoy your well-deserved holidays.
For more information on contact lenses, get in touch with your local EyeQ optometrist.