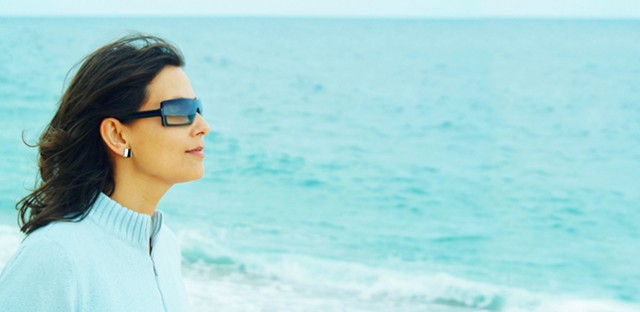 27 August, 2013
Protect your most precious asset
When it comes to protecting our eyes from UV damage, more than half of all Australians are not taking adequate precautions, risking cataracts, eye lid cancer and pterygia. Most of us know we should wear sunglasses even on cloudy or overcast days, but you might not know that UV exposure accumulates over time which heightens the risk of damage to the eyes, particularly as you get older.
Our top tips for protecting your eyes against UV damage are:
Make a habit of wearing sunglasses or UV protective lenses whenever you're outdoors.
It's never too early to start: most damage is done in the first two decades of life.
Sunglasses that wrap around the face and are close-fitting provide better protection against UV damage.
Lenses that automatically adjust to changing light conditions provide convenient UV and glare protection for prescription lens wearers.
Ask your EyeQ Optometrist to check the fit of your sunglasses, or help select a new pair. We're here to help ensure you protect your most precious asset.