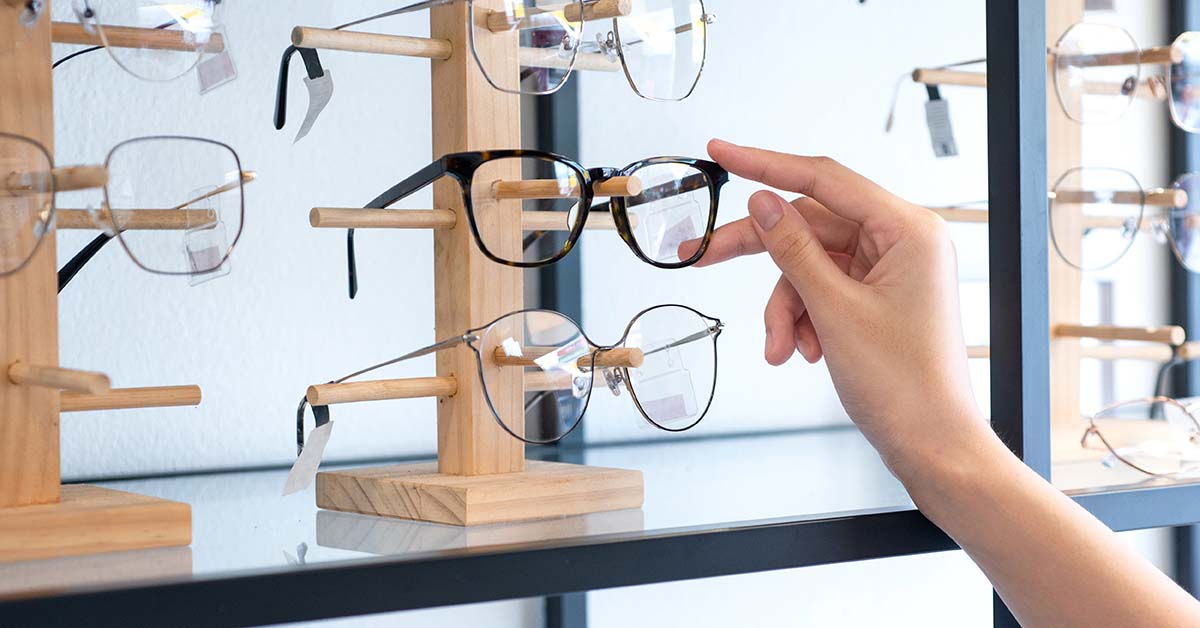 12 May, 2022
How to select the best frames for your face
Spectacle frames have come a long way over the decades, and are now transitioning from only being a something that is worn out of necessity, to a fashion accessory or statement piece in a wardrobe.
I often find that most patients find the eye test easy, whereas the task of frame selection is more daunting and difficult. But fear not, take it from someone who has accumulated multiple varying spectacle styles over the years – there are a few tips and tricks at your disposal to make the whole process a lot easier.
1. What lifestyle factors are going to affect your choice?
Functional compatibility with your lifestyle is an important consideration when choosing a new frame. What are you going to be doing whilst wearing your glasses? Do you need frames that will be able to withstand harsh environmental conditions? Do you need frames that are "kid proof"?
2. What are your frames going to say about your personality?
Playing it safe when choosing a frame is easy, but it is always good to consider what you'd like your frames to say about you. Would you like to showcase your fun/outgoing side, or do you want to keep your appearance professional and serious in a workplace setting?
3. Physical factors – things like face shape and skin tone can completely change the way a frame looks on an individual.
Face shapes can be divided into 5 different types – round, oval, diamond, square or heart shaped. Once you know what type of face shape you have, it's best to avoid choosing a frame similar to your face shape, as contrasting shapes will create facial balance. For example, people with round faces should avoid round frames as these tend to over emphasise the roundness of your face. Round faces suit square or rectangular frames as these will add balance to rounder facial features. Heart shaped faces typically suit round or square shaped frames that are "bottom heavy" as these will draw attention from the higher forehead to create more facial symmetry.
Skin tone is a key factor that will assist you in choosing the right coloured frame, and contrary to popular belief, is more important than hair or eye colour. It's generally best to choose a frame that complements your skin tone. Warm skin tones (bronze/yellow/golden cast) suit browns, gold, and light tortoise coloured frames. Avoid pastel or black frames, which can look too harsh on warmer skinned people. Cool skin tones (pink or blue undertones) tend to suit silver, black, pink, blue and darker tortoise coloured frames. These colours will stop washing you out and provide all important contrast to your face.
4. Your lens prescription
For a majority of people, their prescription will not restrict their range of frames to choose from. However, there may be some limitations on frame size and shape if you have a high short or longsighted prescription. The higher a prescription is, the thicker the lens. Making sure the right frame is selected will mask lens thickness, and minimise as many peripheral lens distortions as possible.
5. Try them on and take photos!
Sometimes finding the perfect frame is completely serendipitous! Always try things on, including styles or colours that you normally wouldn't pick, because you would be surprised at how different something can look on a display compared to on your face. I am also a big advocate of taking a "selfie" while wearing the frame, so if you're on the fence you'll have something to show family or friends if you need a second opinion.
As an optometrist, my expertise lies in the consulting room, and I will not hesitate in recommending what is best for you to achieve optimal vision and eye health. But when it comes to choosing a new frame, the optical dispensers in our practices are an invaluable asset, and have a wealth of knowledge when it comes to what will and won't work for you. They will be able to take the time to ask and explore these questions in much more detail with you, and find a frame that will match your lifestyle, your face, and your personality – making a daunting task easier and enjoyable!