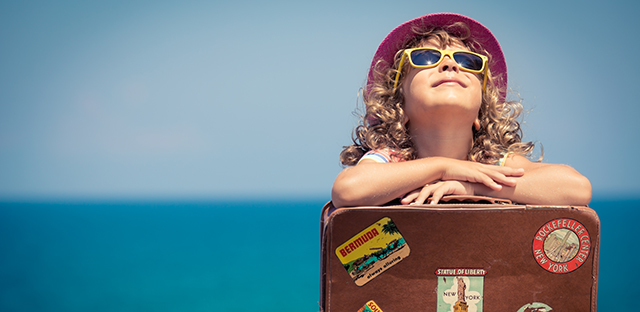 19 February, 2021
Vision and sun safety
No matter our age, the time of year, or location, eye sunburn is real and while the majority of Australian's have been taught to SLIP SLOP SLAP many people forget to SLIDE on a pair of sunglasses, to protect their eyes from the sun.
In much the same way the sun damages your skin, UV radiation from the sun can cause the eyes to become sunburned. The damage caused by UV Rays is often irreversible and the delicate skin around the eyes is particularly susceptible.
How the sun harms our eyes
Not only can UV cause premature aging (wrinkles) around the eyes it can lead to eye conditions such as cataracts and cancers on the surface of the eye. Some serious eye conditions that can occur include:
Cataracts: The most common cause of treatable blindness, cataracts cloud and yellow the lens of your eye, causing progressive vision loss.
Macular degeneration: A major cause of vision loss for people over age 60. UV light can cause cumulative damage the macula, the central portion of the retina inside each eye, which captures light, converts it to a nerve signal that is subsequently relayed to the brain.
Keratitis, or corneal sunburn: UV exposure can cause painful burning of the cornea, the clear surface that admits light and images to the retina. Also known as "snow blindness," this condition occurs in skiers and hikers because of the sun's intensity at higher altitudes and its reflectivity off water, snow and ice.
Conjunctival cancers: Are eye cancers that occur on the surface of the eye, especially among older people.
Eyelid cancers: Whilst the eyelid is designed to protect the eye, its skin is exceedingly thin and is thus prone to UV damage. If you are like most people, you've probably never thought about eyelid skin cancer, and it might surprise you to learn that basal cell carcinoma (BCC), squamous cell carcinoma (SCC) and melanoma can all occur on the eyelid. In fact, ten percent of all facial skin cancers occur around the eyes.
When diagnosed and treated early, eyelid cancers usually respond well to surgery and follow-up care, with the eye and eyelid functioning remaining intact. But left untreated, they can be dangerous with the potential to cause tissue damage and blindness. Both BCC's and SCC's can also spread to the eye itself and surrounding areas.
Eye Sunburn – A Cautionary Tale;
When her eyes started getting red and painful, student Bonita De Brincat realised they had been sunburned.
Living in north Queensland, the Innisfail teen understands the importance of sunscreen but failed to wear sunglasses during a recent island adventure.
"I was on the water all day with the sun reflecting off the water and I got really sore eyes," she said.
"I didn't know that eyes could get sunburned. I should have worn sunglasses."
Ms De Brincat was incapacitated for two days.
"I had an ice pack over my head, it was painful and I was laying down the whole time," she said.
"There's not much you can do to try and relieve the pain."
Since the sunburn, the 16-year-old has been wearing her sunglasses more frequently and encouraged others to learn from her painful experience. "Always take precautions, the sun can be sneaky," she said.
Protect your eyes against the sun
By embracing some simple actions and making them a way of life, you and your family can safely enjoy the great outdoors while protecting the health of your eyes and the sensitive skin around them.
-> Wear sunglasses year-round whenever you are out in the sun. Sun damage to the eyes can occur any time of year.
-> Wear sunglasses marked category 2, 3 or 4, which provide good UV protection.
-> Category 0 or 1 novelty or toy sunglasses with coloured lenses don't provide enough protection and should be avoided.
-> Polarised lenses are great for cutting out reflected glare and are useful for the beach, fishing and driving.
-> Sunglasses are also available for those who need prescription lenses and come in tinted, polarized or photochromatic (darken with the sun) options.
-> Wear a broad brimmed hat with tightly woven fabric (no holes) to protect your face and the top of your head. Hats can block as much as half of all UV rays from your eyes and eyelids.
-> Use a broad spectrum, water resistant SPF30 (or higher) sunscreen. Put it on 20 minutes before you go outdoors and every two hours thereafter. Sunscreen should never be used to extend the time you spend in the sun.
-> Be aware of clouds: the sun's rays can pass through haze and clouds, so eye protection is important even when there is cloud cover.
-> Take extra care near water, snow and sand: 80% or more of the sun's rays reflect off these surfaces, causing them to hit your eyes and skin a second time.
And finally, it's not just the midday sun that can be harmful. EyeQ Optometrist Mark Koszek explains,
"UV exposure to the eye before 10am and after 2pm may be higher than during the middle of the day because of the angle of the sun and how it hits your eye, meaning it's important to protect your eyes all day and all year round by wearing UV protective lenses."
If you are experiencing problems with your eyes or eyelids, visit your GP or your EyeQ Optometrist.