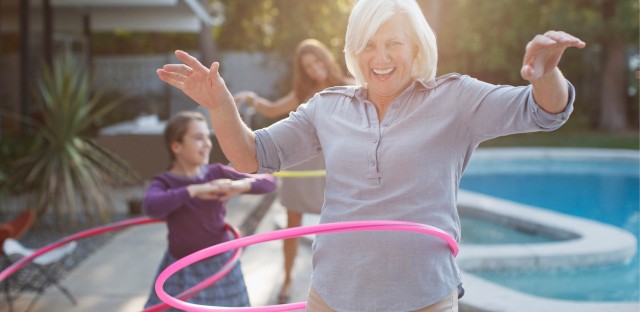 03 December, 2016
Healthy heart, healthy mind and healthy eyes
Healthy heart, healthy mind, healthy eyes – the positive impact of exercise on vision.
The arrival of warm weather and longer days means regular exercise is back on the agenda. If you haven't quite made it to the running track yet, here's an extra incentive to get you to the start line. As well as being a must for a healthy heart, body and mind, regular exercise also contributes to the optimal performance of your eyes and vision.
You can reduce your risk of developing some eye diseases – and improve the health of your eyes and your vision – just by doing a little bit of exercise a few times a week. Cardiovascular exercises such as aerobics have been shown to lower intraocular pressure, a major contributor to glaucoma. Cardio exercise also increases the flow of blood to the optic nerve and the retina improving capillary perfusion which is often reduced in people with glaucoma.
Ray Fortescue, EyeQ Optometrist explains that to take advantage of the benefits cardio workouts can have on your vision, you don't need to dedicate large chunks of time to exercising. "Taking a simple, brisk 20-minute walk in the park four times a week will increase your pulse by as much as 25 percent. Twenty minutes is nothing in the grand scheme of things and a walk is cheap, easy and safe. Knowing that this effort will contribute to your overall and visual health can be just the encouragement you need to dedicate regular time in your calendar to exercise."
If walking isn't your thing you will achieve the same effect with just about anything aerobic which gets your blood pumping, such as bike riding, swimming, running, dancing, even jogging up and down a flight of stairs. No matter what the activity is that you choose to do, you will not only be benefitting your eyes and vision, you'll also be strengthening your heart health.
Vision problems and eye disease can also stem from diabetes, high blood pressure and high cholesterol. A healthy diet and exercise are two of the most important steps you can take to reduce the impact of these common cardiovascular issues.
Getting outdoors can even help with children's vision. Recent ground-breaking research by Australian optometrists has indicated that increasing exposure to outdoor light is the key to reducing the myopia epidemic in children. Myopia (or short-sightedness) has been on the increase over recent years, and advice to parents now is that children need to spend preferably at least two hours a day outside to help prevent myopia from developing and progressing.
Reducing your risk of eye disease with simple exercise is important, and early detection is always vital. An eye examination every two years is recommended and annually for those over 65 years. This is even more relevant if you have a family history of glaucoma or macular degeneration. .
Book your eye examination here today.