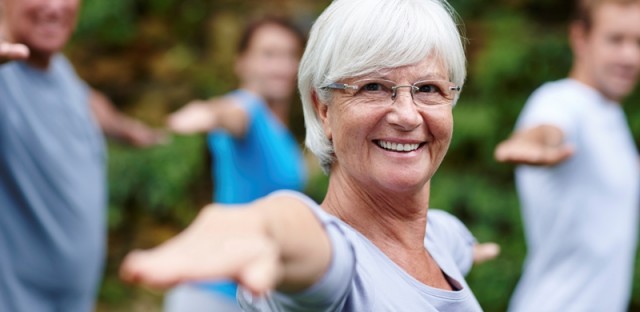 30 March, 2021
Diabetic Retinopathy
Diabetes is the leading cause of vision loss in Australians of working class age.

All people with diabetes are at risk of vision loss. Unfortunately, nearly half of all Australians with diabetes aren't having regular diabetic eye checks.

What is diabetic retinopathy?

Vision loss and blindness caused by diabetes occurs when high glucose levels in the blood damage the tiny vessels at the back of the eye, which can then bleed uncontrollably. This condition is called diabetic retinopathy. The bleeding can also occur in other parts of the body, causing problems like kidney disease and poor circulation in the legs.

The longer you have diabetes, the more likely it is that you'll get diabetic retinopathy. Your risk also increases if your diabetes is not well controlled or if you have high blood pressure or high cholesterol.

What are the symptoms of diabetic retinopathy?

In the early stages you may not notice any symptoms, which is why it is important to get your eyes checked regularly.

As diabetic retinopathy worsens you might experience:

• Blurred, distorted or patchy vision that can't be corrected with prescription glasses
• Eye floaters (moving specks) in your vision
• Difficulty reading or watching television
• Straight lines may appear distorted
• Sensitivity to glare
• Difficulty seeing at night

How is diabetic retinopathy diagnosed?

Diabetic retinopathy is diagnosed when an optometrist or ophthalmologist examines the retina, the photosensitive layer at the back of the eye that sends images to your brain. The retina can be examined a number of ways:

• Fundoscopy lenses: Are high magnification lenses that afford a view of the back of the eye.
• Retinal photography: A specialised camera is used to take digital images of the retina.
• Optical coherence tomography (OCT): Utilises ultrasound technology to visualise the deeper layers of the retina. OCT allows the optometrist to detect deeper bleeding or fluid leakage that may not be detectable via other means. When the fluid leakage occurs in the macula, the central portion of the retina, it is known as diabetic macula oedema.

Interestingly, changes in the eye can be an early marker of other diabetic disease

Research by Professor Nathan Efron and his team at the Queensland University of Technology has demonstrated that OCT can detect early diabetic nerve damage. Thinning of the retinal nerve fibre layer was found by Dr Efron and his team to be a very early marker of other fine nerve fibre loss around the body, which occurred at the same time as in the eye.

"About 50 per cent of diabetic patients experience diabetic nerve damage otherwise known as diabetic peripheral neuropathy (DPN), which can lead to numbness, tingling or pain in the arms and legs" said Professor Efron.

"One of the main complications is losing nerve sensation in the feet. Patients with numbness may tread on something hot or sharp, and without realising it injure their foot. If they are unaware of the foot trauma it can develop into an ulcer which may eventually require amputation."

Foot and leg ulcers and amputations are a serious complication of diabetes with 12 Australians every day undergoing a diabetes-related amputation, according to Diabetes Australia. More than 4,400 mostly preventable amputations occur annually, and 10,000 hospital admissions occur a year for diabetes-related foot ulcers.

Optometrists are in a position to alert doctors and patients to this nerve damage so that measures can be implemented to limit and prevent it from progressing to ulcers and ultimately amputation.

How is diabetic retinopathy treated?

Treatment for diabetic retinopathy can slow or prevent vision loss.

Laser treatment can be used to seal leaking blood vessels and stop the growth of abnormal blood vessels.

Injections are now commonly employed to reduce swelling and the growth of abnormal blood vessels. The injections are typically given every month for a few months, but may then be given less frequently once the swelling is controlled.

Surgery may be needed in people with more advanced diabetic retinopathy.

Can diabetic retinopathy be prevented?

The risk of diabetic retinopathy can be reduced by:
• Keeping your diabetes well controlled
• Having regular eye checks
• Maintaining healthy blood pressure and cholesterol levels
• Registering for eye check reminders at KeepSight Australia

How often should my eyes be tested?

Diabetes Australia recommends that if you have diabetes, you should have your eyes checked when your diabetes is first diagnosed and then at least once every 2 years, or sooner if there are signs of diabetic retinopathy.

If you're diabetic and not having regular eye tests then please make an appointment with one of our optometrists today.