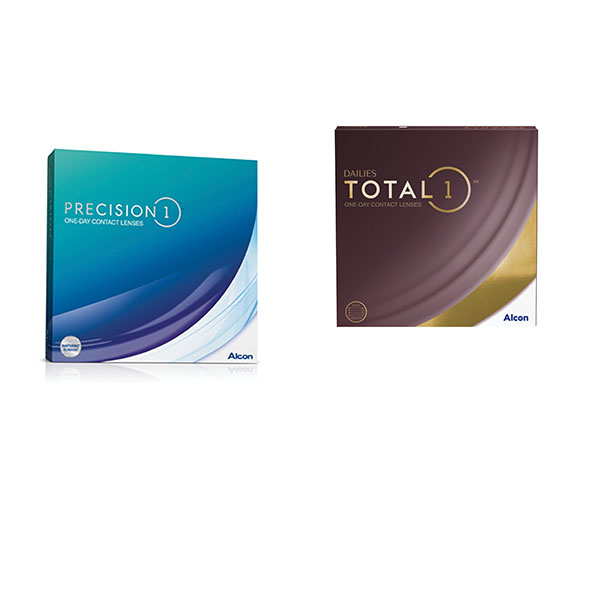 10 August, 2021
Are you happy in your current contact lenses?
This is a common question asked by many patients. Do you know that 22% of new contact lens patients drop out of contact lens wear within the first 12 months and 50% of these occur within the first 2 months!?1
Why does this happen?
We know that most patients drop out of their contact lenses due to discomfort and end of day dryness. Our eyes have never been placed under greater stress, long periods of staring at devices and computer screens in air-conditioned environments can exacerbate eyestrain and dry eye.
What technologies are available? 
Contact lens companies are constantly improving surface technology. The contact lens surface is the interface with our environment, being exposed to the dehydrating effects of air. The average person blinks more than 15,000 times per day, if the contact lens dries out our eyelids are rubbing over a rougher, drier surface which leads to irritation and discomfort. Drying of the contact lens surface also leads to blurred vision as deposits become more likely to adhere to the lens. As an optometrist, I want to give my patients a contact lens with superior surface technology, which allows the contact lens to stay moist and lubricious for as long as possible.
In the last few years Alcon have released two revolutionary lenses with unique surface technology. Dailies Total1 and Precision1 have both been designed with water gradient technology, where the moisture increases from the core to the surface of the lens where it approaches 100% water content. Water gradient lenses represent a new era in contact lenses. The wettability of the lens surface means they don't dehydrate as quickly as other lens materials, which affords the wearer clearer vision and superior comfort.
Dailies Total1 and Precision1 are great options for first time wearers and those currently not happy with their contact lenses.
Between now and 31 December 2021 your optometrist can provide you with a free Comfort Kit which includes a 5 day supply of contact lenses for you to trial. You will also receive $50 off your first order when ordering two 90 packs of either Dailies Total1 or Precision1.
Ask your optometrist what contact lens is best for you.
References
1. Sulley et al Retention Rates in New Contact Lens Wearers Eye and Contact Lens 2018; 44: S273-S282