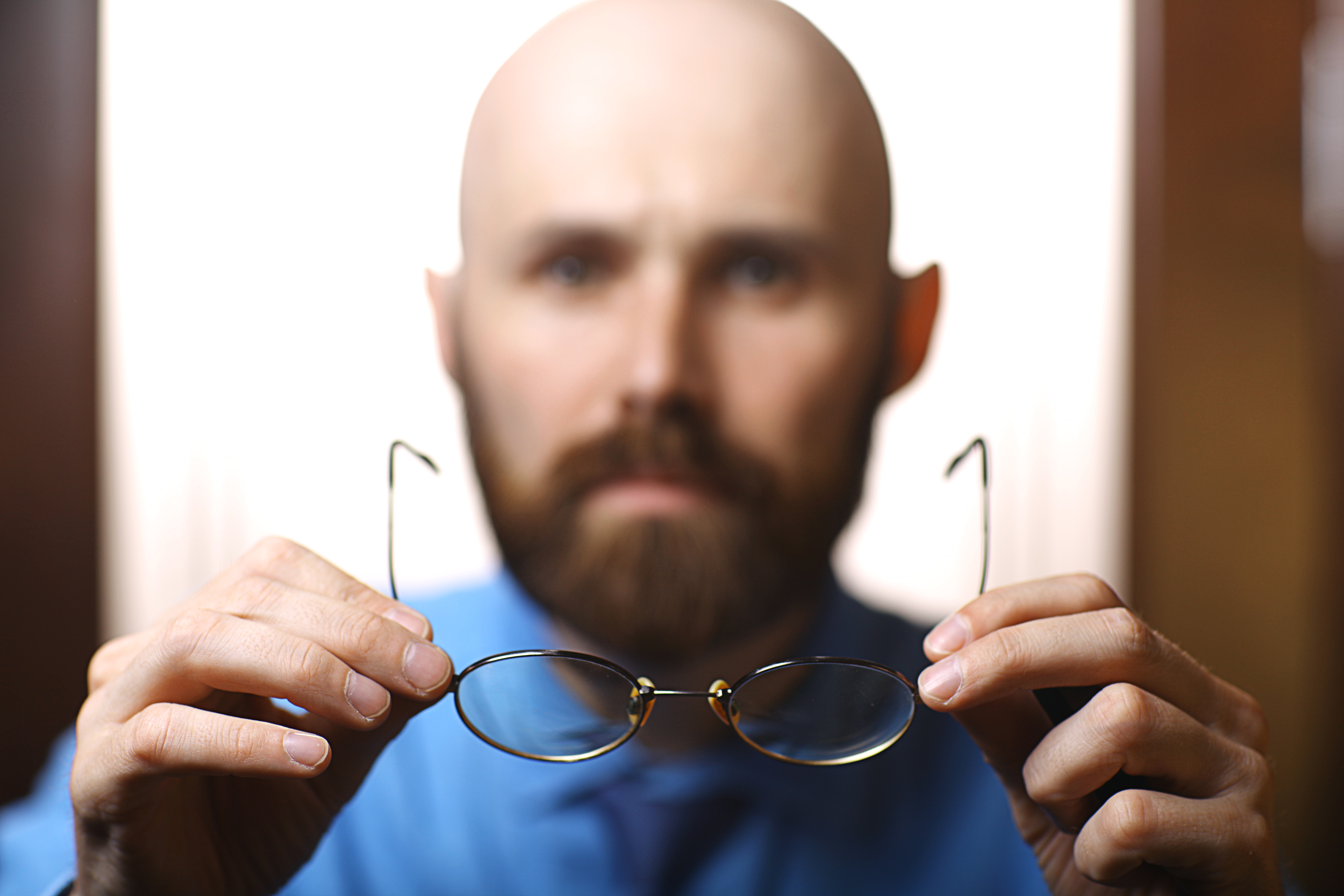 17 December, 2021
Are ready-made spectacles bad for my eyes?
Are ready-made magnifier reading spectacles bad for my eyes?
In short, the answer to this question is YES.
Ready-made or magnifier spectacles can cause headaches, eyestrain and even nausea. There are eight main reasons why ready-made spectacles are not ideal.
Wrong prescription. People often wear ready-mades because they don't want to wear prescription spectacles. What people don't realise is that ready-mades do have a prescription, just not your prescription! For example, a +2.00 pair of ready-made glasses has a prescription of +2.00 dioptres in both eyes.
Most people's eyes are not equal, meaning we require a different prescription for each eye. Unfortunately, because ready-mades have the same power in both lenses they aren't customised to your unique prescription.
Ready-made spectacles don't correct myopia or short-sightedness.
Ready-mades don't correct for astigmatism. Astigmatism is a refractive error, like myopia or hyperopia that causes blurred vision. Many people have astigmatism, which is caused by an irregularly shaped cornea. The cornea should have a symmetrically round shape, like an orange. However, in the case of astigmatism, the cornea is oval in shape like a watermelon. Prescription spectacles are able to correct astigmatism, whereas ready-mades cannot.
Ready-mades lenses are not correctly centred. Our eyes have a set distance between them known as the inter-pupillary distance or pd, which governs how the spectacle lenses are centred in front of our eyes. If the lenses are not centred correctly, it will cause eyestrain and may lead to nausea or headaches.
Ready-made glasses do not have protective coatings such as blue light filters, which can help reduce eyestrain and glare sensitivity.
Ready-made glasses have a limited range of vision. As our eyes deteriorate with age the prescription we require invariably increases, which improves our near vision but this makes our distance vision blurrier. When this occurs, we're forced to take our glasses off to look at distant objects. If you require a longer range of vision your optometrist can recommend a pair of spectacles with an extended range of focus.
The final reason why ready-made glasses are not recommended is that the people who use them generally neglect to have regular eye examinations. This is a significant problem as the people that need reading spectacles are usually over 40 years old and are of the age when eye disease becomes more prevalent. Eye diseases such as macular degeneration, glaucoma, cataracts, eye melanoma and retinal detachment will go undetected until the person develops significant symptoms i.e. decreased vision that is no longer corrected by the ready-mades. Unfortunately, these symptoms normally present in later stages of the disease when the condition is having a significant effect on the person's vision. Detecting conditions early allows for early treatment, which reduces the risk of vision loss.
In summary, prescription reading spectacles are the best option for your vision, since they are individually customised to your unique prescription and individual needs.
If you have ANCILLARY HEALTH FUND COVER, many people are not aware that EyeQ have packages that will allow for a pair of customised readers at either no-gap or at very little cost.
This is dependent on your health fund cover and is available every 12 months, so spare pairs will be available annually.